THE ORIGIN
OF
LOCA SANCHEZ
The Chesty Sanchez
Gallery (Part 1)
Welcome to the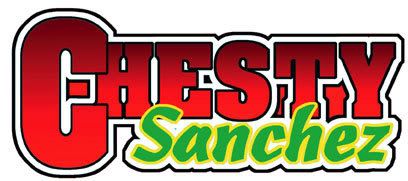 GALLERY!
In the late '80s, Lyndal Ferguson (a brilliant artist working for a popular title called Rock 'n' Roll Comics) asked me to write a short story for an anthology of "adults only" comics that he was developing.
Far from being "adult," my story about the Thing from the Outhouse was loaded with toilet humor; this was before Nickelodeon and the Captain Underpants books brought "naughty"
poo and fart jokes from the schoolyard into the mainstream.

(Art by Carlos Tron)
Many "adults only" comics can be quite
juvenile in nature, but they're not for kids because they contain S-E-X.
I chose not to be explicit, and created a "sexy" new character with a tantalizing name:
Chesty Sanchez.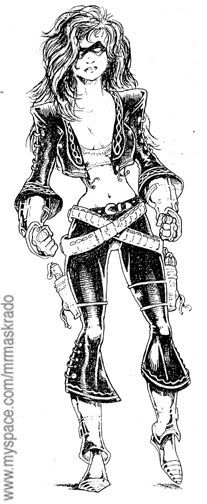 (Art by Carlos Tron)
Chesty's name proved to be ironic; she was to be curvy and voluptuous, but with realistic proportions. Mexican movie and pop stars were
Chesty's archetypes; I wanted to avoid the exaggerated, top-heavy physiques that afflict female comic book characters.
At the time, there weren't many female heroines in mainstream comics. Most of the superhero women--like Spider-Woman, and She-Hulk--were based on popular male counterparts, and their comics didn't sell well.
There was also a lack of Latino, particularly Mexican, comic book characters. Once in a while, a publisher would introduce a character with an Hispanic surname that spoke a few words of high school Spanglish, but the names and the costumes were usually uninspiring, or based on stereotypes (without any sense of satire or irony).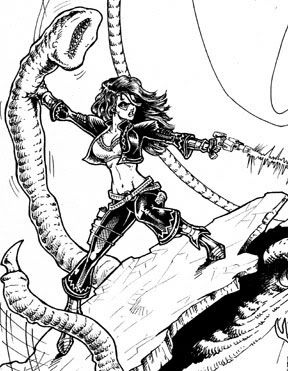 (Art by Carlos Tron)
In the script for my four-page story, Chesty battles a monster in a
roadside cantina, while her sidekick relates a brief version of her origin to the reader.
After I wrote the story,
Lyndal's "adults only" comic was changed from an anthology to a long, single story. He never did draw the Chesty Sanchez story, so I retained all of the rights, and was free to find another artist.
Fortunately, Ben Dunn and the guys at Antarctic Press liked the Zetraman series I was writing for them, and they were receptive to my idea of expanding Chesty Sanchez into a three-issue miniseries.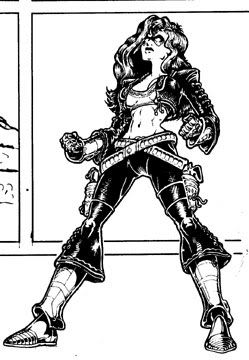 (Art by Carlos Tron)
Artist Carlos Tron had moved from Mexico City to the Los Angeles area, hoping to break into the American comic book market.
Destiny worked overtime, and he was hired as the new Zetraman
artist. Carlos was living relatively close to me, so we met, and we became friends.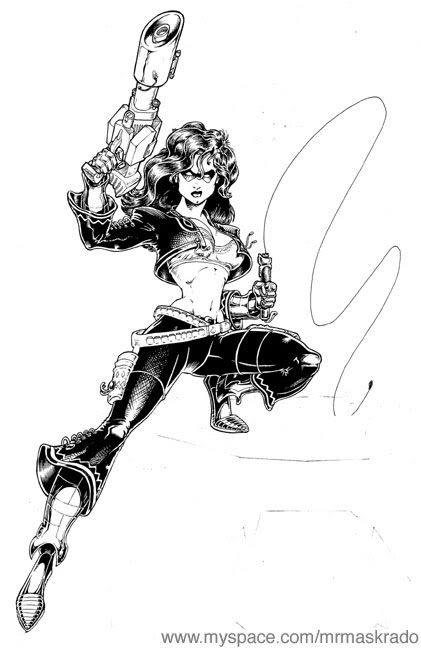 (Art by Carlos Tron)
Shortly after we wrapped up the three-issue Zetraman series, Carlos had to move back to Mexico. I visited him on his home turf, and got an insightful, ten-day insider's view of Mexico City that few tourists ever get to see.
Unfortunately, Carlos' new day job, distance, and
pre-
Internet communications prevented him from drawing the miniseries.
However, Carlos did complete some of the short story, and a few brilliant pieces of promotional art.
His Mexican friends were blown away by his sketches of Chesty battling dinosaurs at landmarks around Mexico City. They had never seen a Mexican
superheroine, fighting Hollywood blockbuster-style menaces around familiar local sights, rendered in an American comic book style.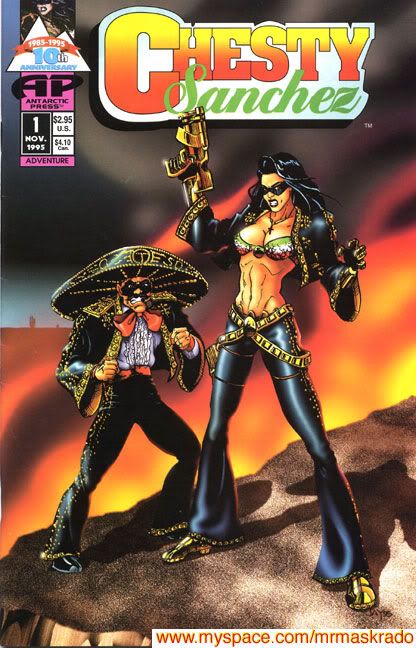 (Art by Jay; coloring by Patrick Thornton,
who went on to be a digital artist for Robert Rodriguez)
The Chesty Sanchez miniseries was eventually released in 1995.
The interior art was by Scott Michaud, who had drawn our T.R.A.S.H.Team story that had been published in Mangazine.
Finishing touches were by Jay, who also drew the covers for the first two issues.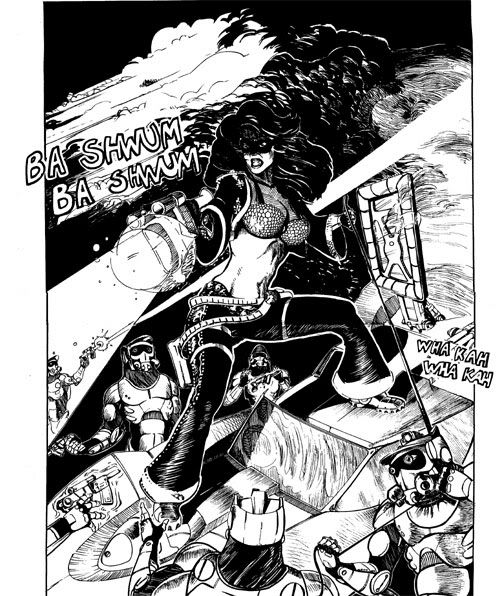 (Art by Scott Michaud and Jay)
Chesty Sanchez was one of the first comics with a lucha libre/Mexican wrestling theme.
In those years before Mucha Lucha and Nacho Libre--even before trailblazers like Santo Street, or From Parts Unknown Magazine--there weren't many sources of information in English that I could use for reference.
One of my biggest influences was a "classic" Mexican film called Wrestling Women vs. the Aztec Mummy. It had been dubbed into English, and was popular among cult film fans.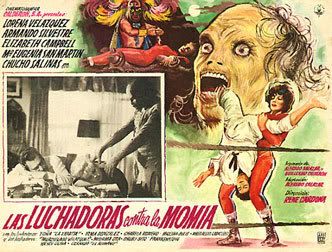 Historically, most male Mexican wrestlers have worn a head-covering mask (or "hood") that is a part of their in-ring image. (That tradition continues to this day.)
The titular Wrestling Women were very beautiful, so their faces remained uncovered.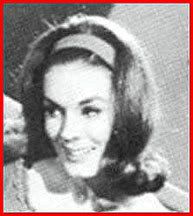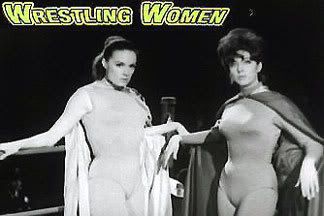 (Masks should have been worn during the action scenes: their stunt doubles were obviously men wearing wigs.)

I chose Chesty's skimpy, face-revealing mask as a compromise between the bare-faced Wrestling Women and the disguises worn by classic pulp heroes like Zorro, the Domino Lady, the Phantom Detective, and the Spider, who also provided inspiration for Chesty.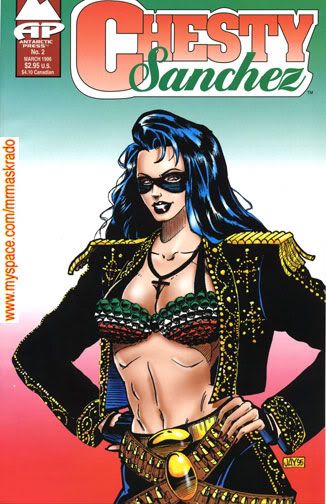 (Cover art by Jay)
Her black leather mariachi costume, the big gold boots, and the gold metal gloves with the tricked-out gauntlets were entirely my ideas. Every artist who has drawn Chesty Sanchez has put their unique spin on her look.
Most artists seem to prefer to draw her wearing black leather gloves.
"Why?" you ask?
I couldn't tell you.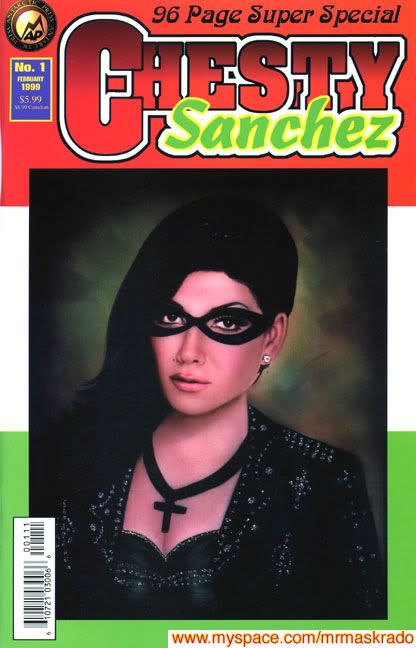 (Front cover art by Ignacio Montes)

Scott Michaud and Jay did a terrific job drawing the first two issues, but I had to find a new art team to wrap up the story for the third issue.

Enter Alex Dai and J.R. Gervais.

Chesty Sanchez was their first professional work, and there were a lot of dense, action-packed pages, but Alex and J.R. proved to be fast, reliable, and up to the task.

I co-wrote the script with African-American writer John Ingram, based on my plot. Antarctic Press' proofreader
extraordinaire Doug Dlin did his fine-tooth-comb editing.

The cover painting was by an artist I found at a swap meet. There, Ignacio Montes displayed several gorgeous paintings of Mexican celebrities; for a nominal fee, he could take any photograph and transform it into a flattering portrait.

The reproduction on the cover just doesn't do justice to Ignacio's original. The painting, Chesty's eyes and skin tones as vibrant and life-like, and the details on her jacket shimmer with actual, painted-on glitter.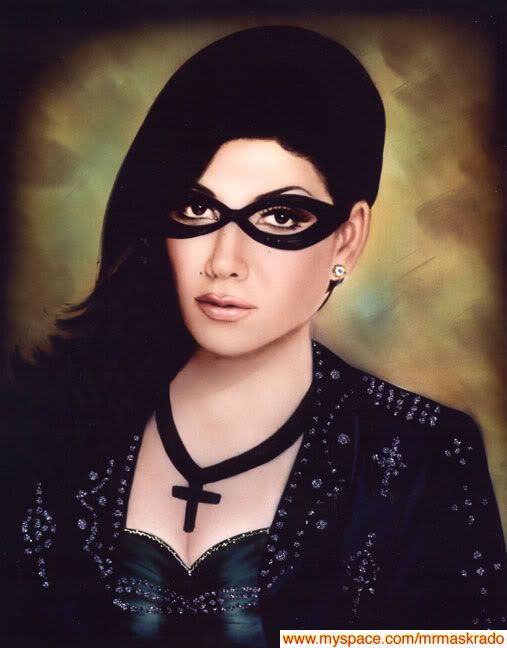 (Art by Ignacio Montes)

Laura Molina (www.lauramolina.com), who is the founder and publisher of the wonderful, ground-breaking, door-opening Chican@ Art Magazine, has a very sharp and ironic sense of humor.
She painted a beautiful, incredibly detailed piece that was originally going to be the front cover, but much of her work was not visible when the image was reduced to fit the title, bar code, company logo, etc.

(The image below is too small to be appreciated in all of its glory.)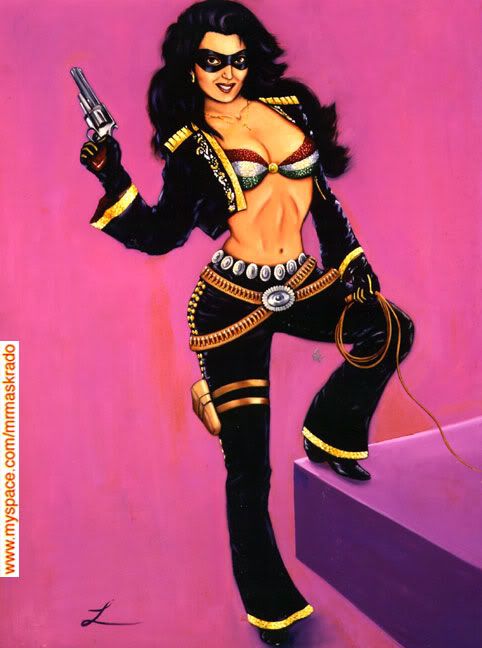 (Art by Laura Molina)
However, it did fill the back cover very well.
Laura's Chesty Sanchez was also displayed in a San Francisco art gallery, as part of a show for Latino artists who blasted racial stereotypes in pop culture with their own satirical images and parodies.
It was seen seen in Univision's TV news coverage of the art show.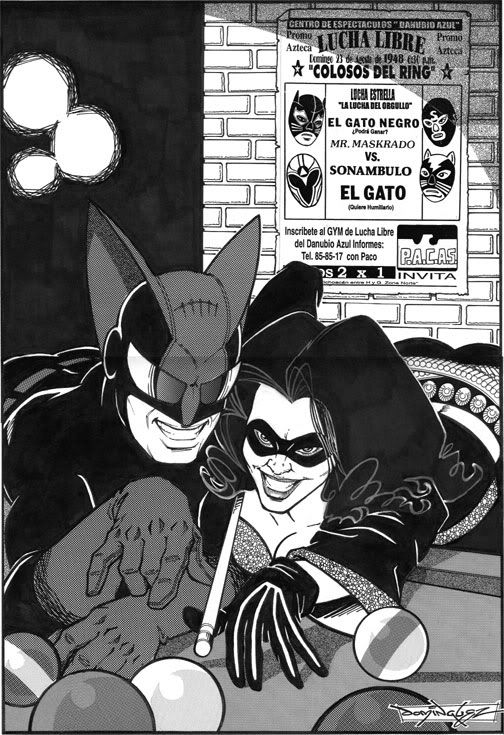 El Gato Negro Copyright and TM Richard Dominguez
(Art by Richard Dominguez)

Another gallery-worthy rendition of Chesty was by Richard Dominguez, creator of Mexican-American superhero El Gato Negro, and head honcho of Azteca Productions.

It was displayed in an art show held at East L.A.'s Self-Help Graphics. Richard is the founder of the Professional Amigos of Cartoon/Comic Art Society (P.A.C.A.S.), and the show gave many members the opportunity to show their work to the public.

All of the characters depicted on the poster behind Chesty and El Gato Negro were created by P.A.C.A.S. members.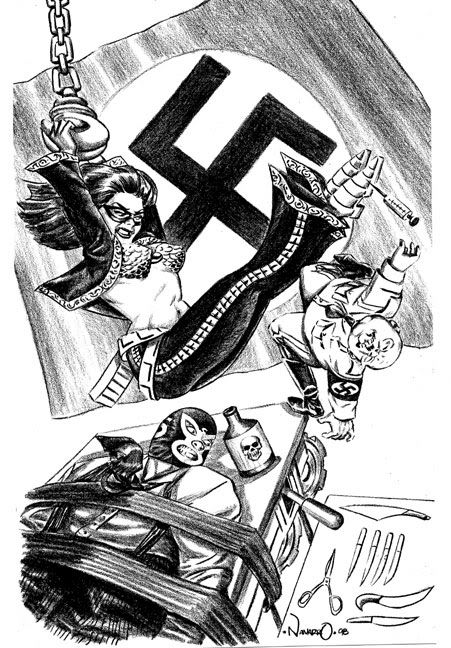 Sonambulo Copyright and TM Rafael Navarro(Art by Rafael Navarro )
I asked my fellow P.A.C.A.S. members to contribute pin-ups for the last issue of the Chesty Sanchez miniseries.
Here with Chesty is Rafael Navarro's Sonambulo character, a Mexican wrestler-turned-hardboiled private eye. Sonambulo doesn't sleep, but can read people's dreams.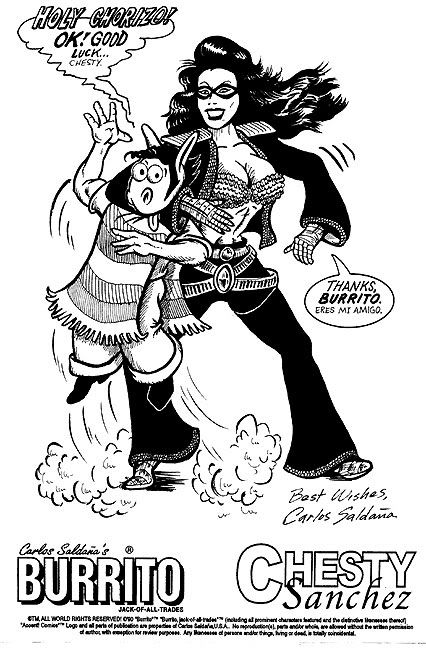 Burrito: Jack of All Trades Copyright and TM Carlos Saldana
(Art by Carlos Saldana)

Like his Burrito character (above), Carlos Saldana is a jack of all trades.

He wrote, drew, and self-published Burrito: Jack of All Trades in the early days of independent comics, then moved on to produce Flash cartoons for his www.toonist.com website.
After recording a series of song parodies, Carlos is (as of this writing) a touring stand-up comedian.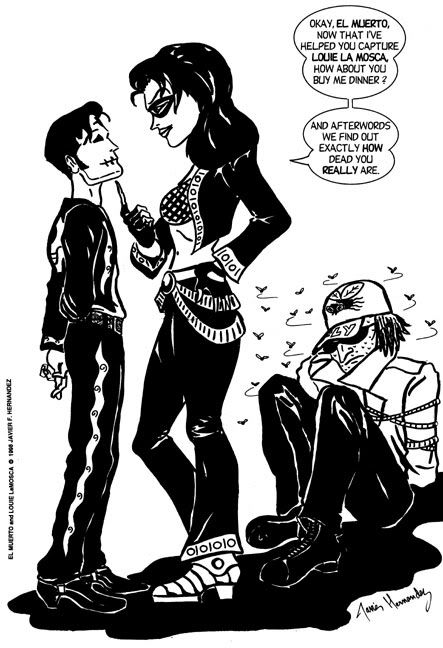 El Muerto the Aztec Zombie Copyright and TM Javier Hernandez
(Art by Javier Hernandez)
Here is El Muerto: The Aztec Zombie, created by Javier Hernandez.

Javier's El Muerto comics were adapted into a feature-length film titled
The Dead One,
starring Wilmer Valderrama (Fez from That '70s Show). It's now available on DVD from Amazon, and most major DVD sellers.

El Muerto is like a Mexican-American version of the Crow, only with more humor, Aztec mythology, and Day of the Dead imagery.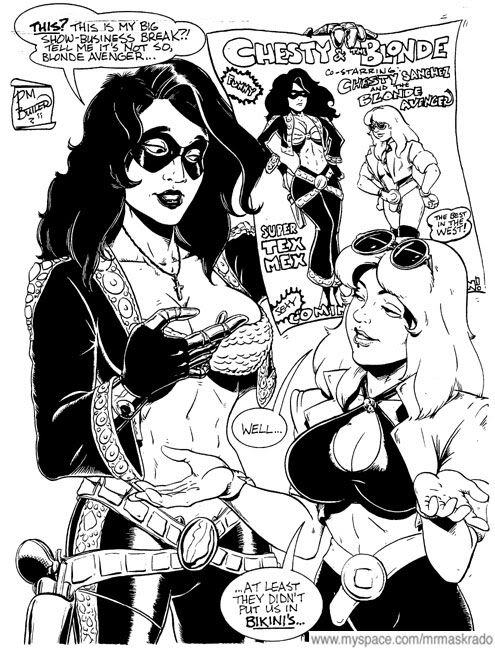 (Blonde Avenger created by Cindy Johns; art by P.M. Butler)

Femme Fatales Magazine was prepared to publish a story about me and Chesty Sanchez.

The article was written by New York Times bestselling author Marc Shapiro, but there was a shakedown at the publisher just before it saw print. B-movie starlets, scream queens, and alternative comic characters were out; mainstream TV actresses and blockbuster film stars became almost exclusively their focus.
I thought it would be a good idea to accompany the article with artwork that paired Chesty with popular, buxom characters from the comic book fringes, like the Blonde Avenger and Ms. Victory (below).

So far, these images have never been published.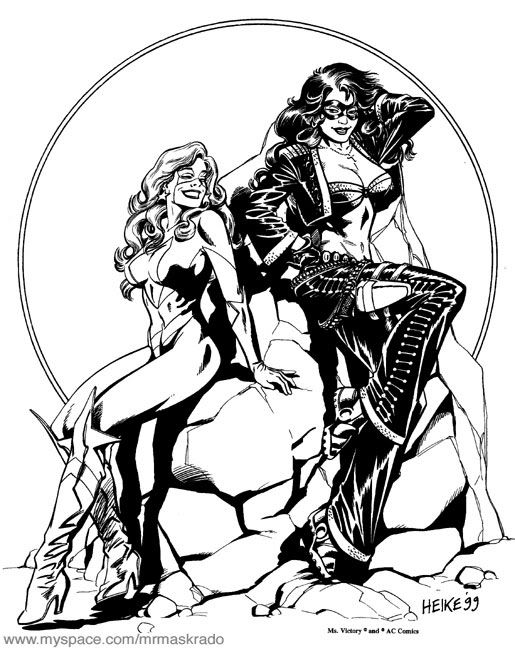 Ms. Victory Copyright and TM AC Comics
(Art by Mark Heike)

Ms. Victory is an all-American superheroine, currently appearing in Femforce comics.

I like this image of "United States/Mexican friendship."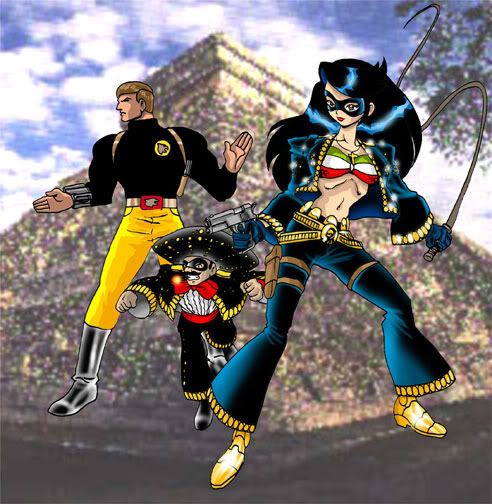 (Art by Ben Dunn)

When From Parts Unknown Magazine was published on a regular basis, I was going to contribute a Chesty Sanchez story written in the style of the post-World War II men's adventure magazines (Man's World, Wildcat Adventures).

Those stories had great titles like "Hideous Secrets of the Nazi Horror Cult," "Women Who Wrestle for Fun," and "Weasels Ripped My Flesh!"

That tale remains untold, but Ben Dunn started what was to be the accompanying illustration, featuring new character Brawny James. Missing is the angry horde of scantily-clad native women.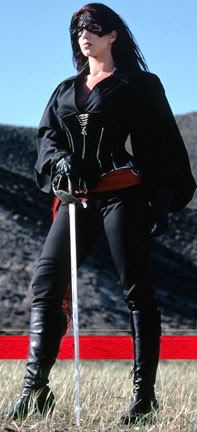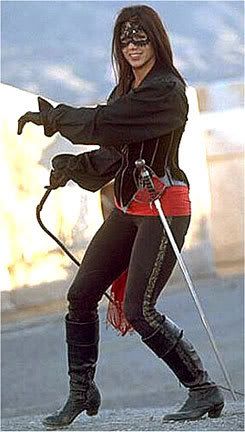 After Chesty Sanchez was published, a short-lived television show called "Queen of Swords" featured a Zorro-like heroine. Hmmm...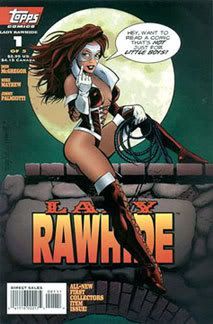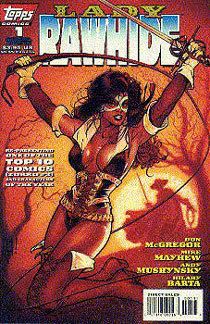 Lady Rawhide made her debut (after Chesty) as a supporting character in an officially-licensed Zorro

comic.

Topps' comic book company was a division of a major trading card manufacturer, and the creators were well-known among comics fans, which made Lady Rawhide fairly high-profile, for a while.

Ironically, Lady Rawhide's idealized physique and impractical costume represent the very things I was trying to avoid in Chesty Sanchez.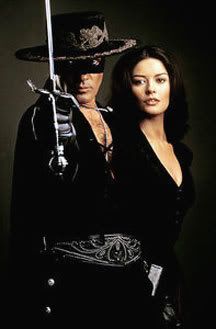 In the years prior to the release of "Legend of Zorro," there were rumors that Catherine Zeta-Jones would wear a mask and costume in the sequel to "Mask of Zorro."
(She didn't, but she did do a lot of sword fighting.)

Chesty Sanchez was my original concept, but I have since eliminated the mask, and any other Zorro-like attributes.
I have re-worked the characters, and changed her name to one more family-friendly...

Loca Sanchez.
You can read a Loca Sanchez story in another blog post.

Additional classic Chesty Sanchez

art to follow...