WELCOME
to
World Power Wrestling's
MAIN EVENT!
World Power Wrestling held its shows in a swap meet's parking lot.
They made good use of talented local wrestlers, and they also attracted superstars and legends from Mexico for their Main Event matches.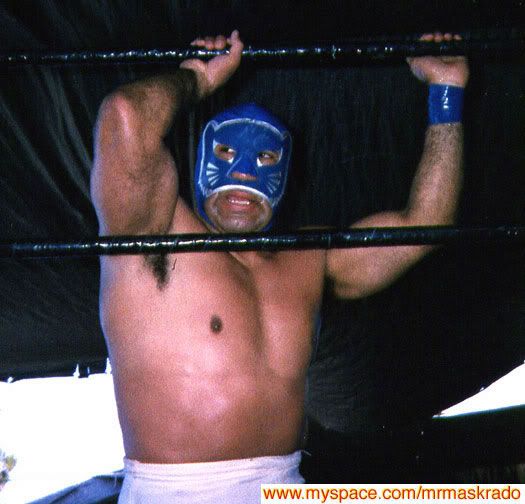 Blue Panther--one of the greats--uses the ropes.
(To air out his 'pits, maybe?)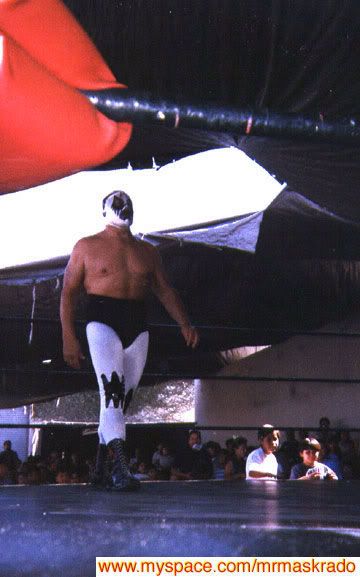 Mil Mascaras, king of his domain, strolls across the mat, demonstrating regal grace and dignity.
(It won't last.)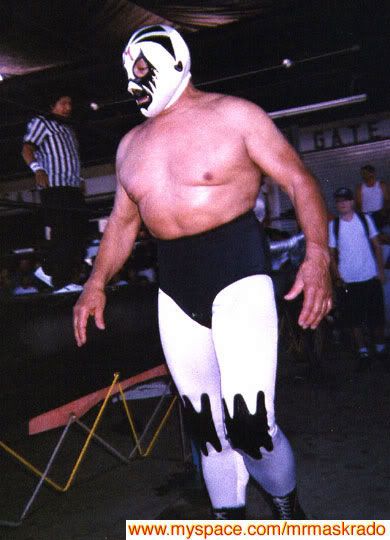 Mil Mascaras has been a superstar since 1965.
Looking good...for a guy in his 60's.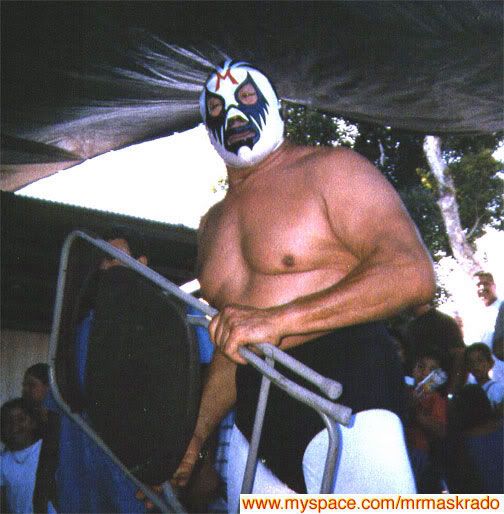 A classic shot of a classic wrestler holding a classic weapon: the folding chair (also known as a "foreign object").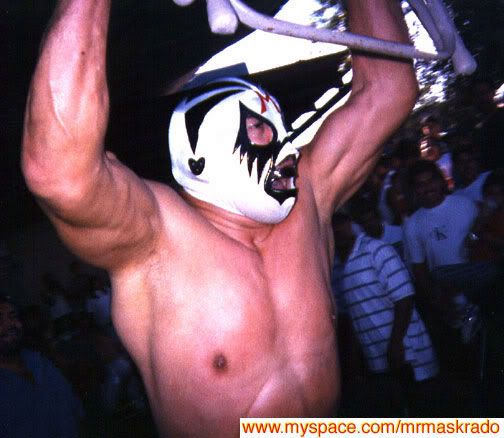 I hope you appreciate how I endangered my life to get close enough to take some of these shots.
Fortunately , I didn't have to take any chair shots.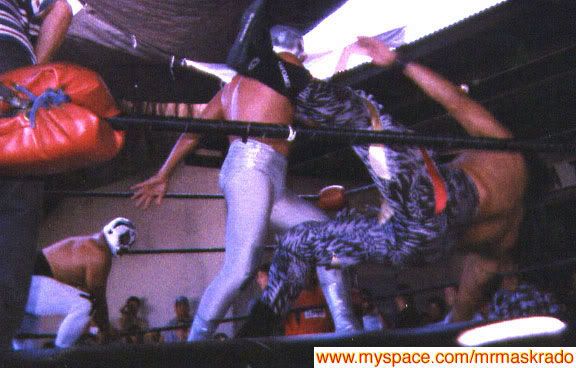 "WHOMP THAT SUCKER!"
Hijo del Santo in action!
He's the son of El Santo, possibly the most famous and successful Mexican wrestler of all time.
(These days Hijo del Santo just calls himself "El Santo," and is arguably a better wrestler than his dad.)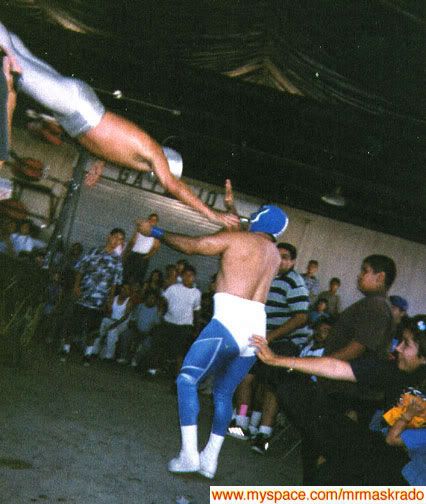 All good Santo matches will have at least one high-risk dive like this!
(Notice the woman trying to cop a feel of Blue Panther's butt.)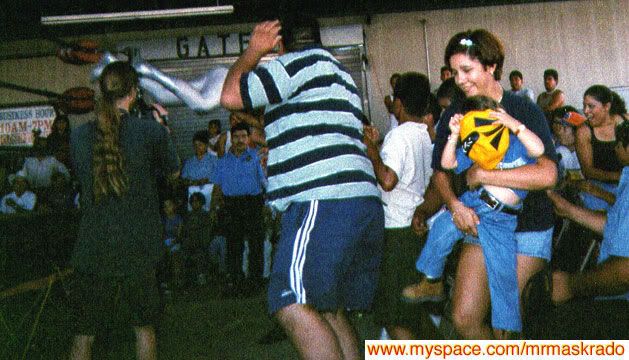 In the background: Santo takes a flying leap!
In the foreground: A smiling mom rescues her own mini Mil Mascaras.
(You think she knows that a crotch shot--or "low blow"--is a foul?)

THE WINNERS!

El Hijo del Santo and Mil Mascaras have their hands raised in triumph by El Indio, the referee.

(Was the outcome ever in doubt?)
And so, my friends, there you have it: REAL lucha libre action!
There's nothing like it.
If it ever comes to your town don't hesitate to experience it.


Keepin' it under my hood,
Mr Maskrado